This is the direct line of my maternal ancestry - from the earliest known to present day.

There are specific pages on the main families which give more details about them.

Please feel free to browse these pages from the buttons on the left.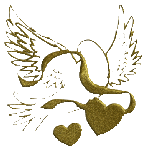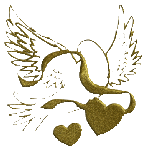 Johan B KLINGELE

c1790 - ?

Seigfrid KLINGELE

1838 - ?

Became British Subject and Anglicised name to

Frederick CLINGLY

William CLINGLY

1875 - 1921

Minnie ROWNTREE

1877 - 1954

Mary W CLINGLY

1908 - 1975




Maternal Genealogy - more about the main families:




Paternal Genealogy - more about the main families:

FAMILY HISTORY PICTURE GALLERY




























Key: G = Germany

       D = County Durham, England

       N = Northumberland, England

       S = Surrey, England

    TW = Tyne and Wear, England





GEOGRAPHICAL NOTE:

Sunderland was always in County Durham until the county boundaries were changed a few years ago. Newcastle was always in Northumberland.

The new county of Tyne and Wear takes in both Sunderland AND Newcastle.




William STOCKILL

c1830 - ?