Maternal Genealogy - more about the main families:



Paternal Genealogy - more about the main families:




FAMILY HISTORY PICTURE GALLERY



The Rowntrees (pronounced Rone-tree) are a family I have yet to find out much about. The earliest ancestor I can find came from Durham, England. His son was born in Durham City, UK, and HIS son was born about 20 miles away in North Shields, Northumberland but eventually my line of Rowntrees settled in Sunderland, County Durham. My grandfather was a gilder by trade and his father was a joiner.

The Rowntree family line:

John Rowntree b. abt 1790, married Ann Burdon (b. 16th May 1791). They lived for some part of their life (if not all of it) in Durham City. John was a butcher at his son's marriage in 1850. Their children were: Mary Margaret, Ann, Thomas Burdon, Helena (Ellen?) and -

John Joseph Rowntree Jnr. married Eleanor MORTON from Newcastle on 17th September 1850 at St. Cuthbert's Chapel, Durham (no relation to the main Morton family). John was born on 27th February 1827 in Durham City. Eleanor's father was a tailor named John according to their marriage certificate. .

I have 5 or 6 childreb for them -  Edward, Ann, Ellen, Alfred Stuart and possiblyThomas Morton Rowntree b. 1851 and -

John 3rd, b. 1852 in North Shields, Northumberland who married Eliza Mary STOCKILL from Hartlepool, County Durham..They married in Sunderland in 1876. They had a large family and I have found the baptismal records for most of them. John and Eliza's children were John Martin, Robert William, Beatrice, Winifred, Lily Emily, Eleanor, Leslie, Frederick and Mark.

Their eldest child was my grandmother who was:

Minnie Snr. b. Sunderland in 1877. She married William CLINGLY (b.1875) and had 4 children. These were Beatrice Mae, Mary Winifred, Minnie Jnr. and Mark (see bottom 4 pictures):She died in Sunderland in 1954.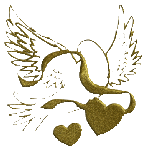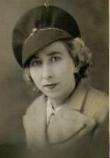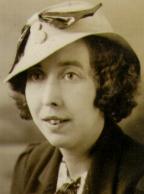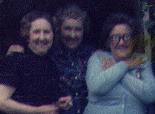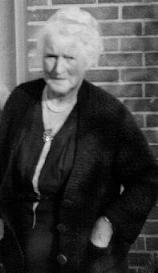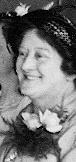 NOTE: I have recently discovered more about Eliza Mary STOCKILL (married to John Rowntree 3rd.), which identifies her parents as William STOKILL and Mary HEAVYSIDES) of West Hartlepool, Co.Durham.